Restaurant Construction Management and Design
We provide all the avenues of building a new restaurant or acquiring a health, or building permit. Our team has developed many open businesses across the Maryland, Virginia, Washington DC region. Schedule Your Free Development Interview and Consultation !

Do you need a health permits? New design? Updated floor plan?
Do you need a plumbing permit or gas fitters line installed? Licensed WSSC Plumber
Are you needing electrical permit or new panel, 3 phase equipment connected?
Needing a crane for your hvacr, or roof work?
Do you need a mechanical ventilation kitchen hood system installed?
Call Now ! We are your direct source to build a food establishment from the health permit to the final building inspection.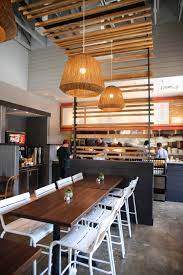 Do you need a certified commercial roof contractor insured and licensed in the DMV region.?
Purchase Construction Stainless Steel Backsplash. We sell 20 Ga. Only. 430 Stainless Steel 4ft x 10ft Trims Dividers and more...
Are you needing electrical panel and connections for fire systems?
(571) 556-1700 - (240) 201-4871 - 240-771-3473
Click to: Send A E-mail To Us Now
Your source for Washington DC, Maryland or Northern Virginia commercial kitchen construction remodel and designs. We provide complete management of the construction process from A to Z. Hire Experience!
Restaurant Design and Construction Management
Hire experience over cost. Our records prove our success. When you have a team primarily your engineer who knows the local code and requirement. Plumbers, electricians, roofing, and mechanical contractors cost is cut down and opening dates are met. Hire experience in your next design, build and development. We complete the process and have turned around multiple food establisments in the region. Our engineer has worked in the region for over 15 years. As the codes and regulation are imposed, keeping up-to-date with current standards has been successful for all. Save time and build efficiently!
(571) 556-1700 - (240) 201-4871 - 240-771-3473
Click to: Send A E-mail To Us Now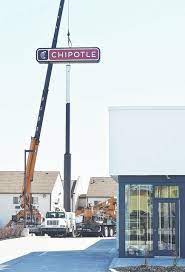 Building Design and Health Permits for Fairfax, Prince Georges, Montgomery, Loundon County
Acquiring health design and construction permits for all the necessary permits counties:
Calvert.

Charles.

Frederick.

Howard.

Montgomery.

Prince George's.

Alexandria.

Arlington.
Building Construction Permits - Licensed Engineering Team
We specialize in restaurant design and development, commercial kitchen design, food establishment design, architectural drawings, mechanical drawings, interior design, and more.
New, renovation, and ground-up establishment full compliance with health, fire, and building departments. From conception to completion.
Plumbing, Electrical, Mechanical, Fire, Heath Permits
With over 25+ Years of Restaurant Architect and Engineering Service, Our Experience have proven success with filing necessary permits with alcohol or non-alcohol establishments througout the metropolitan region.
(571) 556-1700 - (240) 201-4871 - 240-771-3473
Click to: Send A E-mail To Us Now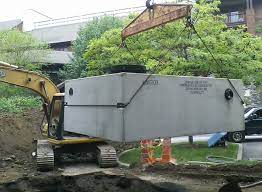 Metropolitan Maryland Virginia Washington DC - Development
Design. Build. Repeat. Your Source For Grease Traps, # compartments sinks, floor drains, electrical hood hook ups, fire systems and more for all construction in the DMV region.
Captain Commercial Grease Traps & Kitchens can handle any engineering and architectural needs that a new business or existing commercial kitchen or restaurant would need.
We build kitchens IN THE REGION working with the most knowledgeable tradesman and professionals. Call Captain Fire Protection for your next build, construction or design. 240-771-3473
STAINLESS KITCHEN & HOODS AND FIRE PREVENTION CO.
Have all the construction process initiate with the design and engineering team and build your food establisment in no time. Scheduled plumbing mechanical and full electrical construction across the region. Ask for our most recent installation.
(571) 556-1700 - (240) 201-4871 - 240-771-3473
Click to: Send A E-mail To Us Now
With a goal to be the best in the industry, our drive is to deliver the best product quality in the industry.